Media Centre > Press Release > Cambodia is Hosting RCEP Ministerial Meeting in Siem Reap
Cambodia is Hosting RCEP Ministerial Meeting in Siem Reap
(Back to Press)
Sokha Siem Reap Resort & Convention Center is taking pride to be selected as a venue
Siem Reap Province, 02 March 2019 – SOKHA one and the only best recognized Cambodia's hotel brands, today announced its sister property the "Sokha Siem Reap Resort & Convention Center" is hosting as a venue to the Seventh Regional Comprehensive Economic Partnership Intersessional Ministerial Meeting.

This important government event is attended by the ASEAN Economic & Commerce Ministers plus Ministers from Australia, China, India, Japan, South Korea and New Zealand. Samdech Akka Moha Sena Padei Techo HUN Sen, Prime Minister of Cambodia attended and presided over the opening ceremony.

The resort's celebration is also about giving back. For the past 02-years, the resort managed to plants 986 trees name as Pterocarpus macrocarpus Kurz within its complex. Most notably, the resort holds monthly campaigns by given-away donation to 05 poor families & disadvantage children living outskirt of Siem Reap. So far the contribution has already reached 125 families.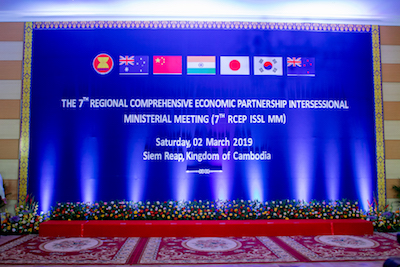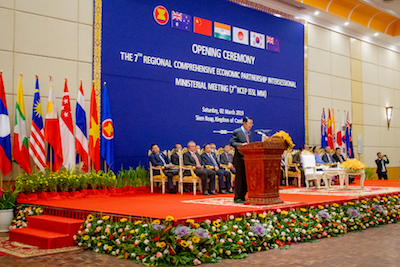 About Sokha Siem Reap
Sokha Siem Reap Resort & Convention Centre is the perfect combination of luxury and tranquility set amidst lush tropical gardens. The setting offers the authenticity of traditional Cambodian design infused with fresh modern features and 5 star facilities creating a unique space in Siem Reap. It features large and flexible convention and exhibition facilities, 1,242 hotel rooms, suites and villa, 11 food & beverage outlets including the well-known Takezono Japanese Restaurant and 02 biggest outdoor swimming pools terrace.

For more information, please visit www.sokhahotels.com.kh/siemreap

For: Media Enquiries, Please contact
Email : gmrep@sokhahotels.com

Facebook: https://www.facebook.com/sokhasiemreapresort/
Weibo: http://weibo.com/sokhasiemreapresort/