Dining > The Lotus
Open: Daily from 6.00 am to 11.00 pm
Number of Seats: 182 persons

The Lotus brings a unique, yummy gastronomic style to the international buffet concept. Our Chef combines the flavors of East-meets-West and utilizes the finest Cambodian ingredients, all prepared in an open kitchen. This restaurant is situated indoors, air-conditioned, and faces the hotel's spectacular pool and beautiful gardens.
International Breakfast
Refresh your morning with a cup of coffee with your buffet breakfast make the day more joyful and fresh.

Enjoy your light breakfast with rolls, pastries or other baked goods; loads of fresh fruit come along with juice and coffee.

Get pleasure from American Breakfast with freshly cooked crispy bacon, scramble eggs, and sausages. You can always enjoy a heavy breakfast every morning in the Lotus.

Congee is popular rice porridge in many Asian countries. When eaten as plain, it is most served with many kinds of side dishes.
Photos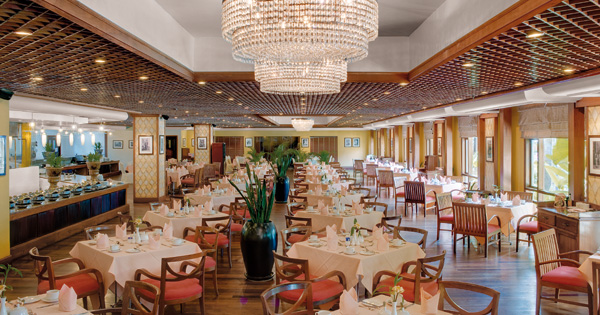 Prev
Next
Book Now