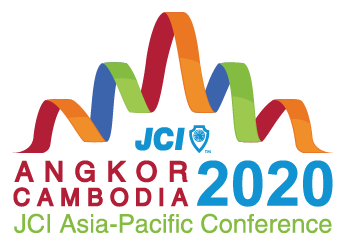 2020 JCI ASPAC ANGKOR, CAMBODIA
JCI CAMBODIA has been successful in hosting the JCI Asia Pacific Congress of 2020 which will bring the delegation More than 4,000 people from around Asia Pacific to the history of Siem Reap, Cambodia, by 2020 this It is to promote the culture, history, tradition of Cambodia to the world as well.
The conference is held 11-14 June 2020 at Sokha Siem Reap Resort & Convention Center. All delegates are welcome to take advantage of the hotel booking service provided the following form. Book your room here and benefit from the special offers for JCI ASPAC 2020 participants!