Angkor Balloon
Angkor Balloon
As high flyers you are invited to enjoy a unique opportunity to wonder at the majesty of Angkor Wat.

From the comfort of your basket vantage point 180 meters of super yellow balloon above the ancient complex, your bird's eye view will be in indelible memory, a unique opportunity to see the scope and complexity of one of the world's most powerful civilizations. Exciting with the view of Phnom Bakheng and Baray from the Angkor Balloon and see how the rising sun reveals the Angkor Wat domes or wonder at the multicolored sunset turning it in to a mystical, magical silhouette in the jungle.

Angkor Balloon is 1km from the Western entrance to the Angkor Wat Temples and 10 minutes drive from Sokha Angkor Resort.
Photos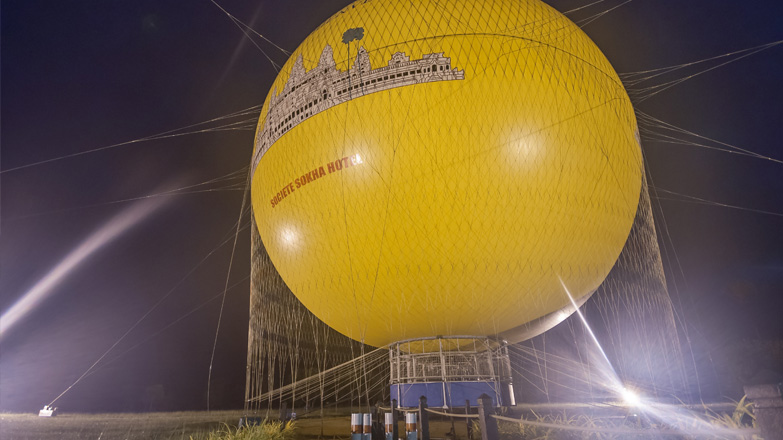 Prev
Next